CUSTOMER SERVICE
People working in customer-facing roles, along with their direct managers, need to have the highest levels of "people smarts" in an organisation. Today's customers have greater access to online information and with the growing availability of competitors, customers have more options and are more difficult to please than ever.
If you've worked in business for any length of time, it's almost inevitable that you will have had at least one terrible customer service experience. Good (or bad) customer service can make or break an organisation. You can have a great office, fantastic product and excellent sales force, but without a great customer service team, customers will not come back. Understanding why different customers behave and communicate the way they do will help any customer service team to assist customers more efficiently and avoid bad customer experiences.
Assessments can be used in many different ways to help improve relationship between people in a service environment.
DISC PROFILE

in CUSTOMER SERVICE

This assessment measures 4 core behavioural tendencies.

The DISC profile is a simple and reliable method of helping customer service representatives to improve their interactions with customers. It is a "plug-in" tool that can be incorporated into any kind of service environment. The idea behind the DISC profile is to help the customer service agent become more self-aware and behaviourally flexible, and develop a better understanding of how to communicate with different types of customers.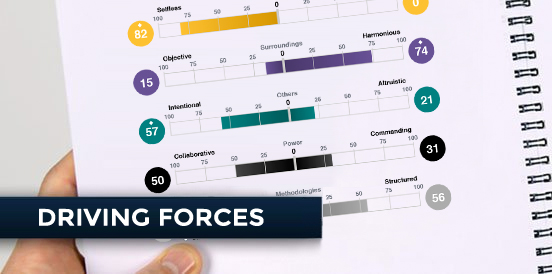 DRIVING FORCES

 in CUSTOMER SERVICE

This assessment measures 12 core values or motivators.

Everybody has different motivations and desires. When you know what people value most, it is much easier to know how to meet these desires. People's driving forces aren't nearly as observable as their behavioural style, but they leave clues — clues which you can learn to identify and use to improve communication, build trust, create win-win outcomes and, most importantly, have them coming back.
TTI EMOTIONAL QUOTIENT

in CUSTOMER SERVICE

This assessment measures 5 core dimensions of EI.

There are all types of customer service situations, but even in the most transactional retail environments, such as your local coffee shop, the emotional intelligence of the barista can mean the difference between becoming a lifetime customer who spends hundreds of dollars every year, and one who visits once but never returns again. Understanding and using emotions effectively is at the heart of great customer service.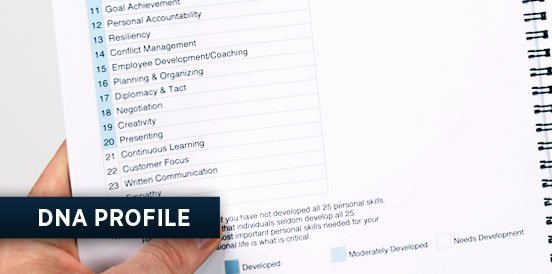 DNA PROFILE

in CUSTOMER SERVICE

This assessment measures 25 competencies or soft skills.

Success in customer service relies on a combination of many interrelated skills. Some of the most crucial measured by the DNA profile include: Customer Service, Conflict Management, Empathy, Interpersonal Skills, and Problem Solving. Identifying the level of mastery of these sorts of competencies allows staff and their managers to understand where they should focus their time and attention to best manage their development.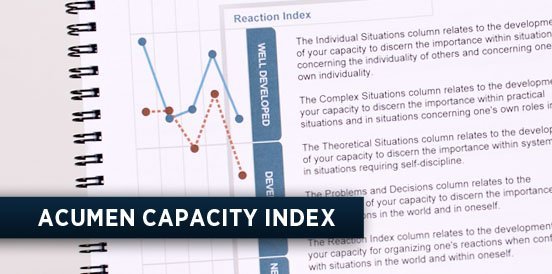 ACUMEN CAPACITY INDEX

in CUSTOMER SERVICE

This assessment measures 3 core dimensions of thought.

Everyone's brain has a unique thought process or model through which we filter and assess our views of the world. These patterns of thought determine our acumen: our ability to make good judgments (related to, but different from, business acumen). Understanding our acumen allows us to understand our natural talents and overall potential.
Increase the Value of Your Consulting
Your consulting is only as strong as your tools. Why not use the assessment tools over 7,000 consultants worldwide leverage to enhance lives, improve organizations and increase productivity for the world's best companies?